Home > Pokemon Sun and Moon > Pokemon Sun and Moon Walkthrough
Pokemon Sun and Moon Walkthrough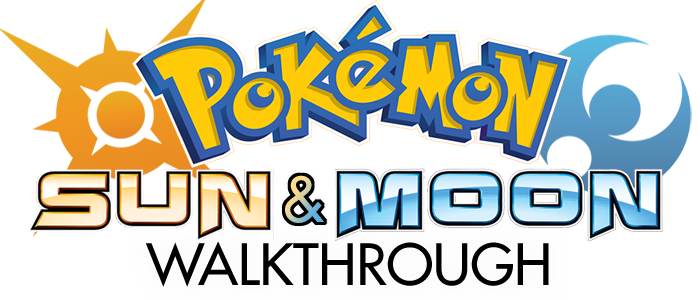 This Pokemon Sun and Moon walkthrough serves as comprehensive guide to completing Pokemon Sun and Moon Versions. Our Sun & Moon Walkthrough is a step-by-step guide to the main quest, side quests, and post-game fun. This walkthrough is currently being created now that Pokemon Sun and Moon have released. Be sure to check back soon for a complete guide.
Sun and Moon Walkthrough
Looking for guides other than a Pokemon Sun & Moon walkthrough? Check out our other Sun and Moon guides.