Home > Serperior, Emboar, and Samurott Codes Distributed for ORAS
Serperior, Emboar, and Samurott Codes Distributed for ORAS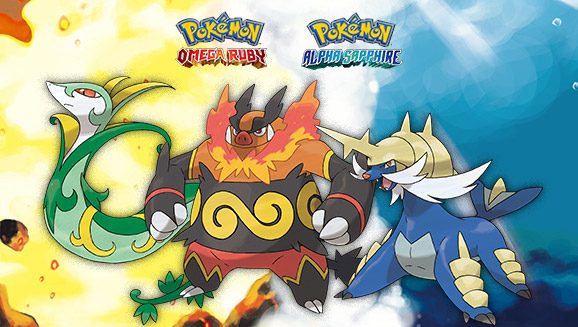 Codes for all three of the Unova starter evolutions Serperior, Emobar, and Samurott have now been distributed and can be redeemed by Pokémon trainers in the U.S. on Omega Ruby or Alpha Sapphire. All three of the Pokémon are Level 50 and have a Hidden Ability. The codes can be redeemed until November 30, 2015. Hit the jump to see the codes and how to redeem your new Pokémon!
Serperior - Pokemon497
Emboar - Pokemon500
Samurott - Pokemon503
Here's how to redeem any of the above Pokémon:
1. Select Mystery Gift from the start menu
2. Select Receive Gift
3. Select Get With Code
4. Enter code for specified Pokémon
5. Pick up your new Pokémon from the delivery lady at any Pokémon Center!
Comments:
Your secret admirer on 2015-02-18 13:55:00
Boo

Secret admirer on 2015-02-18 13:56:00
I know you love me i know you care









Again,

Yo mama yo dady yo bald headed granny on 2015-02-18 13:57:00
At least you told the right codes

Hi on 2015-07-16 23:43:00
Hi