Home > Get a Level 100 Jirachi via Nintendo Network Until April 24
Get a Level 100 Jirachi via Nintendo Network Until April 24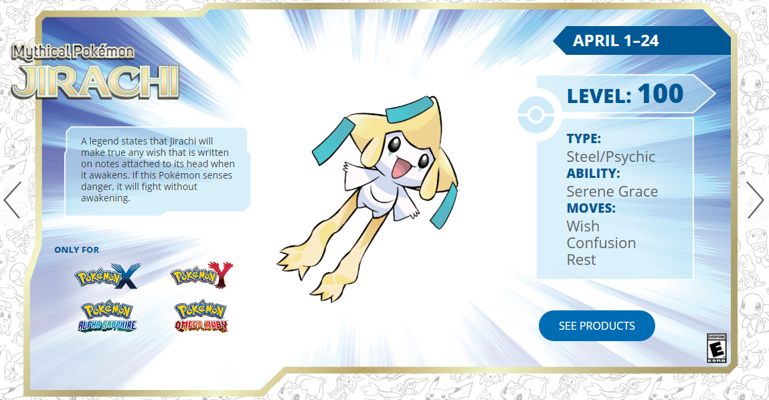 The next promotional giveaway event has begun. You can now get a free lvl 100 Jirachi in Pokemon ORAS and Pokemon XY. In order to recieve the Pokemon, pick the "Mystery Gift" option from the file select menu. Now select "Receive Gift" and "Get Via Internet" to get the Pokemon from Nintendo Network. Now speak with the delivery girl in any Pokemon Center to get the gift.
Jirachi comes at level 100 and with the moves Wish, Confusion, and Rest along with the Serene Grace ability. The promotion runs from April 1 to April 24, 2016 and is only for North America at this time.
Comments:
Bill on 2016-04-10 11:51:00
It dose not work

Austin Dickson on 2016-04-12 17:12:00
@Bill Are you in North America?