Home > Pokemon Omega Ruby and Alpha Sapphire Walkthrough > Chapter 5: Petalburg Gym
Chapter 5: Petalburg Gym
Petalburg City
Exit the Lavaridge Gym to find Brendan. He gives you the Go-Goggles. Travel with Brendan back to Petalburg City. Head to the Petalburg Gym. Go through any door and fight the trainer. Do this a couple more times until you reach the Gym Leader for Petalburg City. After a brief dialog - challenge him to battle.
Gym #5 Petalburg Gym - Leader Norman

Type:

Recommended:


Rewards:
Balance Badge | TM67 - Retaliate
#1 Slaking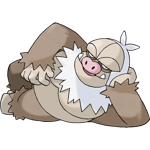 Type:


Lv: 28
Moves:
Encore


Retaliate


Yawn


Feint Attack

#2 Vigoroth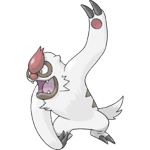 Type:


Lv: 28
Moves:
Fury Swipe


Feint Attack


Retaliate


Encore

#3 Slaking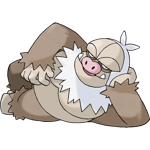 Type:


Lv: 30
Moves:
Chip Away


Swagger


Retaliate


Feint Attack

Strategy
Petalburg Gym is ran by your father, Norman. Normal uses Normal-type Pokémon and is weak to Fighting-types. There are multiple paths to reach the gym leader, connected by a series of rooms. Each room contains one trainer that has speciality for you to overcome. Normal-types are unique in that they only have one weakness (Fighting) so this battle may prove to be difficult if you haven't caught a lot of different Pokémon. A well trained Makuhita should do the trick, or any Pokémon that knows Rock Smash. Watch out for Super Potions that will restore his Pokémon's health and them ove Retaliate after you defeat one of his Pokémon.

You'll be given the Balance Badge and TM67 - Retaliate if you defeat your father. The Balance Badge enables surfing outside of battle and forces all Pokémon up to Level 60 to obey you.
Back to Chapter 4 Lavaridge Gym | Continue to Chapter 6 Fortree Gym