Home > Pokemon Ultra Sun and Ultra Moon Walkthrough > Chapter 11: Aether Paradise
Chapter 11: Aether Paradise
Part 11: Aether Paradise
Docks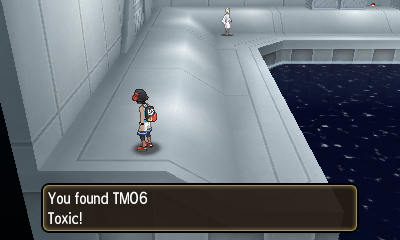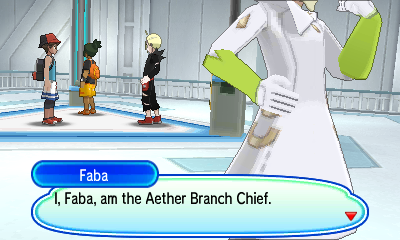 Head north, battling the trainers along the way if you wish. Once you get to the elevator, continue left to find TM06 - Toxic and a X Sp. Atk, as well as a few more trainers. Afterward, head back to the elevator. This will take you to an upper floor where Faba is waiting for you. You'll need to defeat him in battle. He has a single Lv. 43 Hypno.
Basement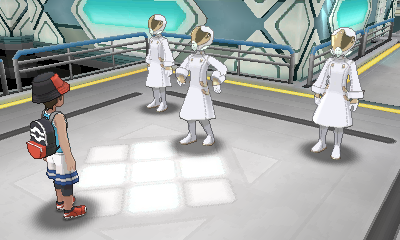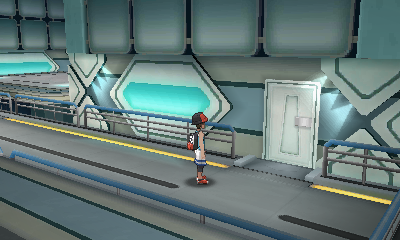 Tell Gladion "no" so that you can head south to the front desk and heal your team. Then return to Gladion and make your way down a floor. Hau will give you a Max Revive during a cutscene. In this next room, you'll need to defeat three Aether Foundation Employees in a row.
Head to the end of the hall and enter the door to the secret lab. You'll need to win a double battle with Hau here. Examine the computer for information about Cosmog and the Ultra Beasts. Then exit the room and another cutscene will play. You can grab a Full Restore from the other secret lab if you wish. Otherwise, head back to the elevator and head to "1F".
President's Chambers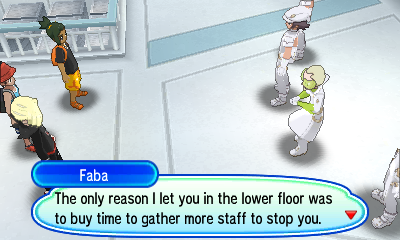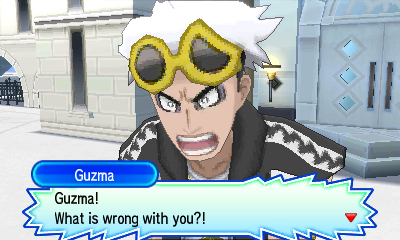 Once on this floor, you'll do another double battle with Hau. After the cutscene, continue north. This time, you'll have a double battle with Gladion. After winning, you'll be back with Hau to take on Faba and another employee.
After winning, head north through the doors take on the series of trainers as you continue north. At the end of the line is Guzma, who you'll also need to defeat in battle. You can head back to the front desk and heal your team now if you'd like. Otherwise, continue north through the doors.
Lusamine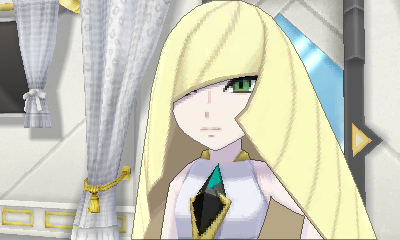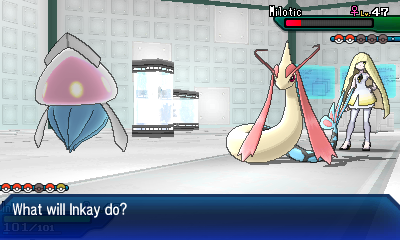 Here Dulse or Soliera will challenge you to a battle. He has a Lv. 47 Poipole. After winning the battle, heal up again if needed. Enter the President's Chambers when you're ready. Enter the teleporter ahead after the cutscene. Approach Lusamine for another cutscene. Eventually, you'll need to defeat Lusamine in battle. She uses a a full team Pokémon: a Lv. 47 Clefable, a Lv. 47 Lopunny, a Lv. 47 Bewear, a Lv. 47 Milotic, and a Lv. 47 Lilligant.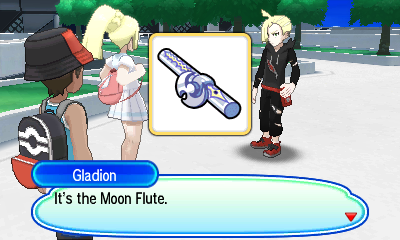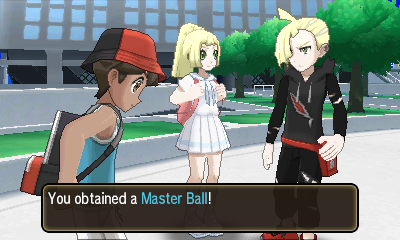 Lusamine and Guzma will enter the Ultra Wormhole. After the cutscene, exit to the south. You'll either get the Sun Flute or the Moon Flute in the next cutscene, depending on which version of the game you're playing. Gladion will also give you the Master Ball. Head south and use the elevator to get to the docks. Then speak to Gladion to go to Poni Island.
Back to Po Town | Continue to Poni Island