Home > Pokemon Ultra Sun and Ultra Moon Walkthrough > Chapter 4: Brooklet Hill
Chapter 4: Brooklet Hill
Part 4: Brooklet Hill
Big Wave Beach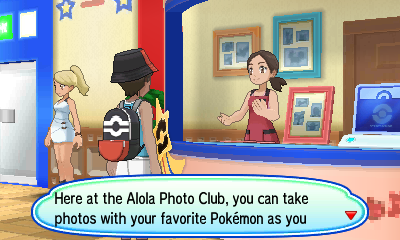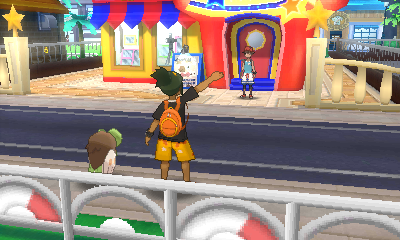 Head south and east out of Iki Town and into Hau'oli City. Continue through the city until you reach the Alola Photo Club, which is marked on your map. Remember that you can now ride Tauros to make this journey faster.
Head inside and speak to the woman at the desk. After completing this tutorial, you'll be rewarded with the Photo Album. After you leave the photo club, Hau will approach you. Hau will suggest that you meet him at Big Wave Beach on Route 2. After a brief cutscene with Lillie, you can start making your way there.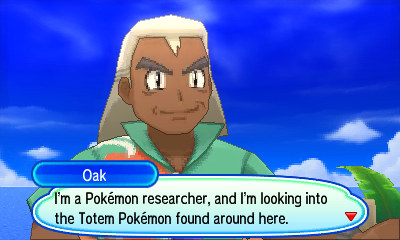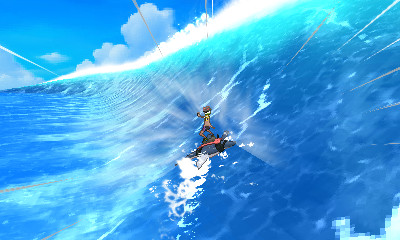 Head north out of the city towards Route 2. You can break some rocks to your left with Tauros and find a Star Piece. When you get to the motel, head left and you'll be stopped by Oak. He'll introduce you to Totem Stickers. Continue north to Big Wave Beach.
You'll run into Hau and learn how to Mantine Surf. You'll eventually arrive at Akala Island via surfing. Once here, head south from the beach to Heahea City. Head left and cutscene will begin that introduces Olivia and Mallow. Both are trial captains. After the cutscene, you can find a Totem Sticker on the docks.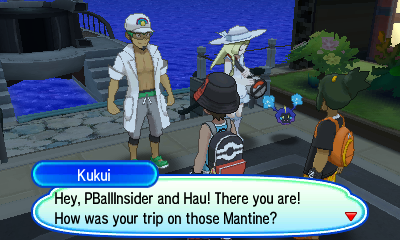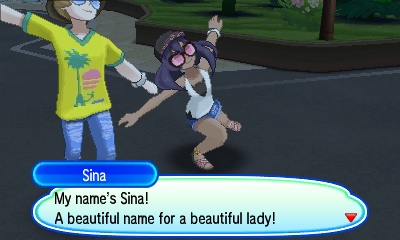 Head right and you'll be stopped by another cutscene with Lillie. Afterward, head north and you'll run into two new trainers. Dexio (Ultra Sun) or Sina (Ultra Moon) will challenge you to a battle. After winning the battle, you'll receive a Full Restore.
Route 4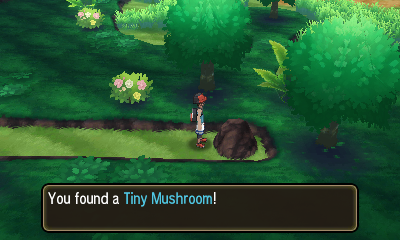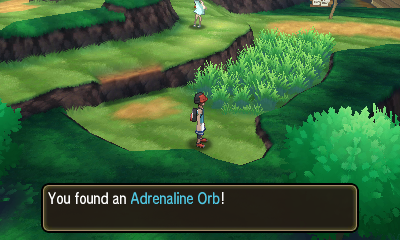 Continue east onto Route 4. You can pick up a Great Ball to your right at the beginning of the route.There's a trainer at the start of the route and a Tiny Mushroom hidden in the rock to the east. You'll find another trainer guarding a Revive to the northwest.
They'll be two more trainers and an Adrenaline Orb to pick up before heading right towards Paniola Town. You'll find an Energy Root up and one more trainer near a berry tree to battle before heading north into town.
Paniola Town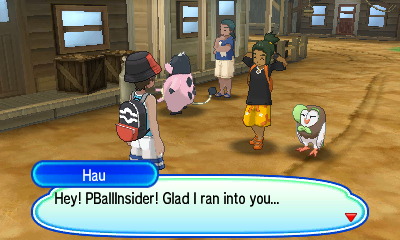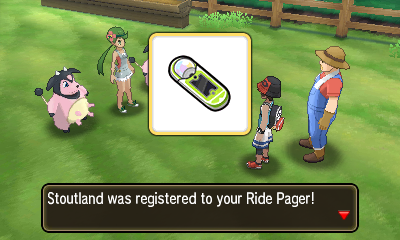 Continue north and you'll be stopped by Hau. He'll heal your team before challenging you to a battle. You'll be rewarded with a Dire Hit after taking out his team of five. Heal up if you need to, and then head north.
You'll run into a trainer and then a farmer who will take you to Captain Mallow. She'll be kind enough to add Stoutland to your ride pager. Head south and you'll find another trainer and a Paralyze Heal. Continue to the east and pick up the Amulet Coin from an item ball. Give it to a Pokemon to double your prize money from battles! Defeat one more trainer and head north to Route 5.
Route 5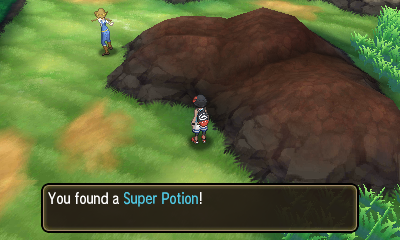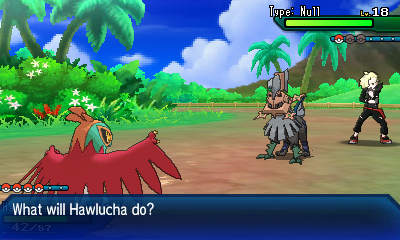 Head straight north to find a Super Potion. You can also find a trainer in this area as well as TM41 - Torment on a cliffside. Two Team Skull grunts will block your path to the north, so continue west. You'll need to win a double battle before running into Hau and Gladion. You'll need to defeat Gladion and his Type: Null in a battle. You'll get 3 Revives after winning.
If you head to the left you can find another Revive as well. You'll come accross two more sets of trainers and a berry tree. Heal up at the Pokémon Center and head left to Brooklet Hill.
Brooklet Hill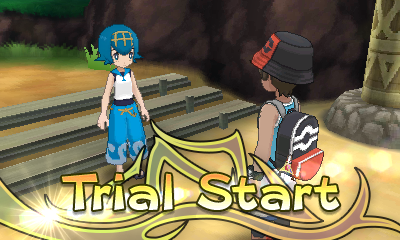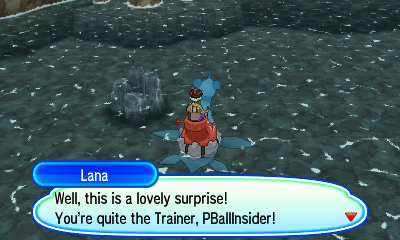 Make your way left, picking up a Net Ball along the way. Approach Lana to begin a cutscene where she explains her trial and registers Lapras to your ride pager. Follow Lana's instructions and examine the splashes until you find a Wishiwashi. Defeat it, and then hop onto the land south to find a Revive.
Continue south to the next body of water, one again examining the splashes. Defeat another Wishiwashi and head left towards the next body of water. Lana will point out the totem Pokémon in a brief cutscene. Examine the spash in the water to begin the battle with the totem Pokémon.
Totem Araquanid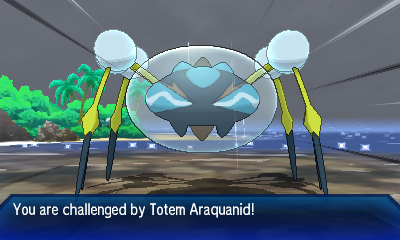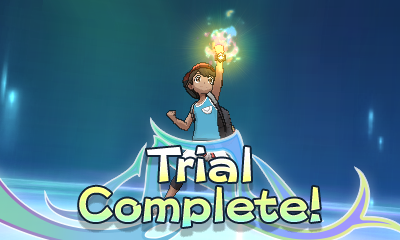 Brooklet Hill is home to Totem Araquanid. A flying type Pokémon will work great against him. It will routinely call in helper Pokémon, but remember to focus the Totem to end the battle as soon as possible. As a reward, you'll receive Waterium Z, a Fishing Rod, and 10 Dive Balls.
Back to Kahuna Hala | Continue to Wela Volcano Park