Home > Pokemon Ultra Sun and Ultra Moon Walkthrough > Chapter 3: Kahuna Hala
Chapter 3: Kahuna Hala
Part 3: Kahuna Hala
Captain Ilima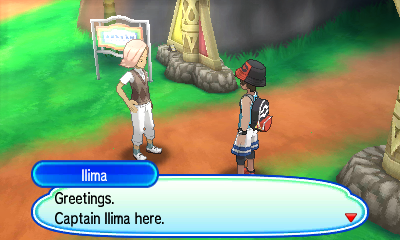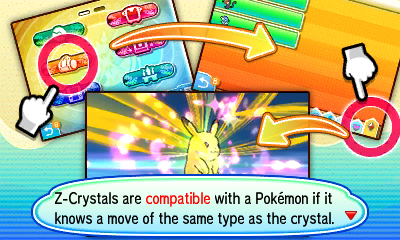 Head south out of Verdant Cavern and Captain Ilima will open up the barricade to the north for you. Kukui will also meet up with you during the cutscene and teach you about Z-Power. He'll also give you Normalium Z. He'll then task you with finding Lillie on Route 3. Heal up at the Pokémon Center if needed and then head north to Route 3.
Route 3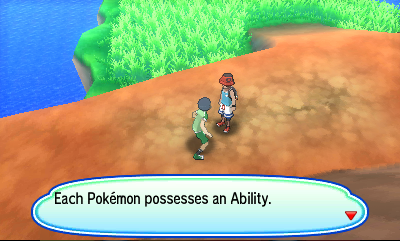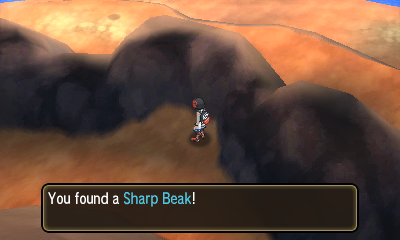 On Route 3, you can take any of three routes to get to the next destination. The upper route will net you a Heal Ball and two trainer battles. You'll find a Strong Beak on the lower route. There's nothing but wild Pokémon through the middle. Enter the cave to the left to find Melemele Meadow.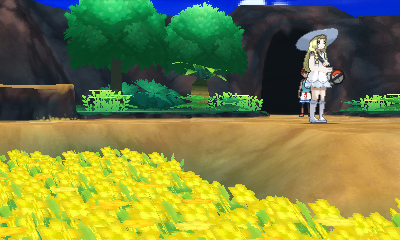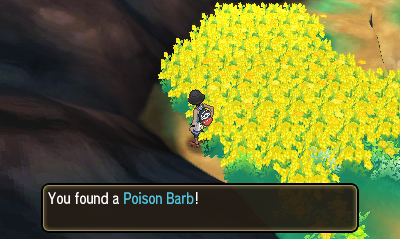 Upon entering the meadow, a cutscene with Lillie will begin. You'll need to retrieve Nebbie for her. Directly south of Lillie you'll find a Great Ball. If you head north and to the left you can find a Poison Barb here. There's also a trainer here you can battle if you'd like. On an edge to the left you can also find a Net Ball. Follow Nebbie into the cave when you're ready.
Seaward Cave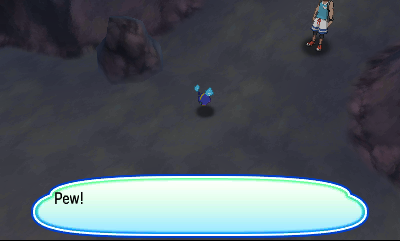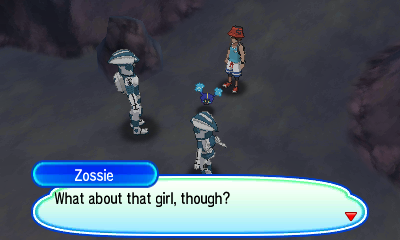 Pick up the Escape Rope here and then head south. Here a cutscene will start with Nebbie and Zossie and Dulse. Dulse will then engage in battle with you. Speak with Nebbie after the battle and you'll be taken back to Lillie. She'll heal you as thanks.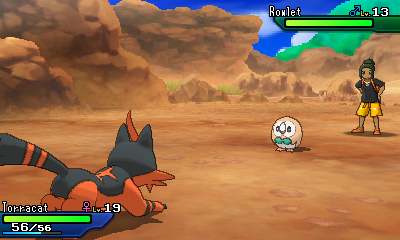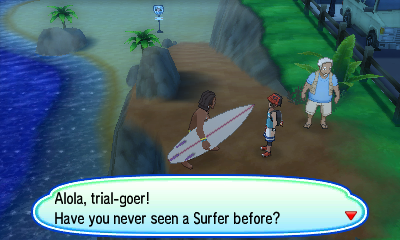 As soon as you leave the meadows, Hau will be waiting to battle you. After you win the battle, Kukui will join the fun. He'll tell you about the Grand Trial, which is our next objective. Head south and east and speak to the rancher here for a Soothe Bell.
Head south across the bridge and battle the trainer here if you'd like. You can also find a Super Potion here by a bush. There's a berry tree next to a Nest Ball to the east if you're interested as well. Continue south back onto Route 1.
Kahuna Hala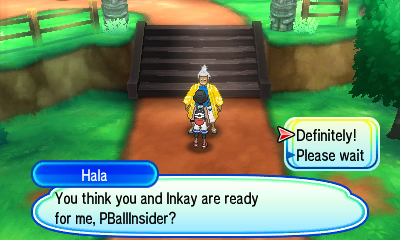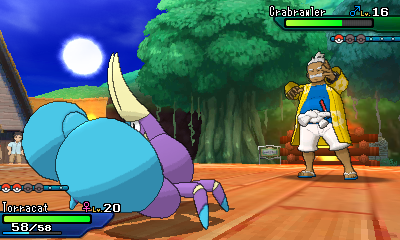 This would be a good time to head south and heal up at the Pokémon Center. Otherwise, just head east back to Iki Town. Once in town, head north and speak to Kahuna Hala to get the battle started.
Kahuna Hala specializes in Fighting type Pokemon, so flying,psychic, or Fairy types are recommended. He'll use a Lv. 15 Machop, a Lv. 15 Makuhita, and a Lv. 16 Crabrawler. Keep in mind that he has Super Potions that he can use at any time. After winning the battle, you'll be rewarded with Fightinium Z and a Ride Pager that will allow you to ride Tauros whenever you'd like. Professor Kukui will also give you TM54 - False Swipe.
Back to Verdant Cavern | Continue to Brooklet Hill