Home > Pokemon Scarlet and Violet Walkthrough > Chapter 16: Glaseado Gym
Chapter 16: Glaseado Gym
Glaseado Mountain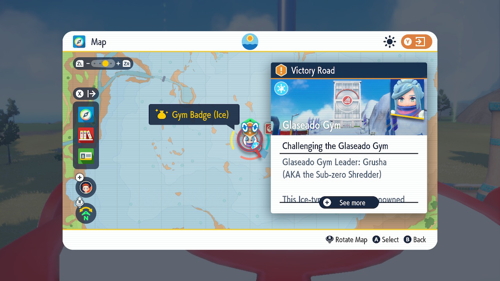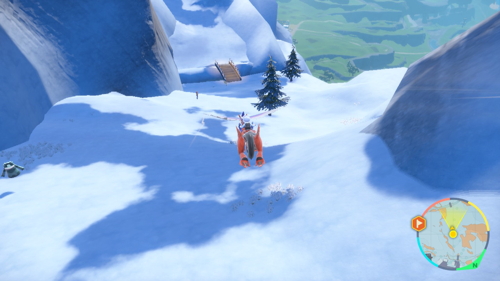 In this chapter, we'll be taking on the final gym of the Paldea region. The gym is located in the snowy mountains of Glaseado. Go ahead and set it as a destination on your map, it's in the northern region. To get there, you'll want to start by flying to Montenevera and exiting the town the south.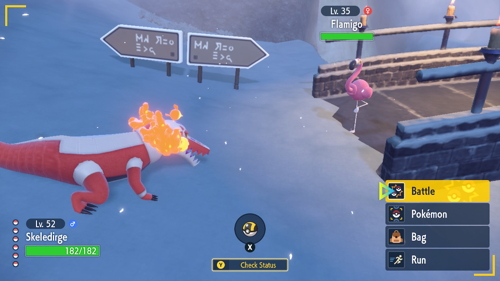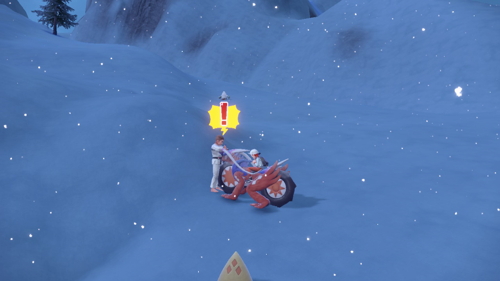 If you follow the path down the mountain from town you should come across a bridge pretty quickly. You'll find the sign pointing across the bridge that indicates we're heading in the right direction for Glaseado Gym. The path to get there is fairly straightforward, you just follow the narrow valley up the mountain through the snow storm. There are a few trainers and new Pokémon here, even though it's technically not a new area. Pretty soon you'll arrive at the Pokémon Center adjacent to the gym. If you've defeated at least 10 trainers in the area you can get a copy of TM143 - Blizzard from the Pokémon League Rep.
Glaseado Gym Test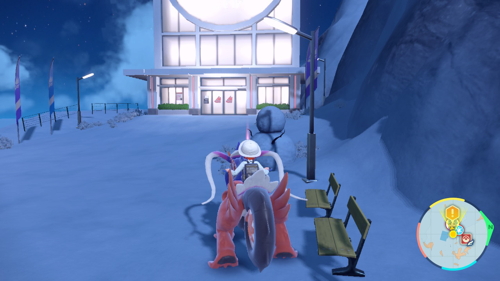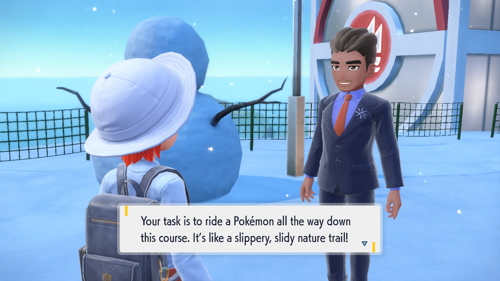 Once here, head for Glaseado Gym. It's hard to miss, because there's not actually a town here. It's just the gym. Once you get instead you'll find Nemona waiting for you. She doesn't say very much. Afterward you can speak to the gym clerk to start the Gym Test. It's called the "Snow Slope Run". Head outside and go back near the Pokémon Center. At the top of this slope you'll find a man waiting to kick off the challenge proper.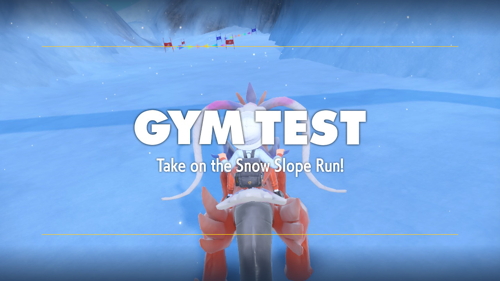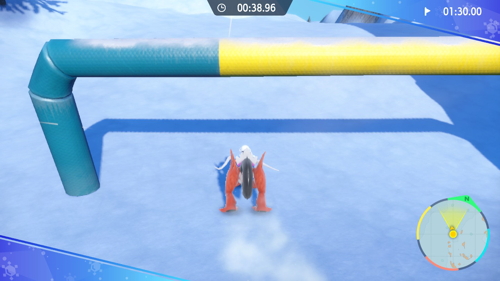 As the name suggests, you'll need to race down the snowy slope. You'll just slide down this slope while riding on Koraidon/Miraidon and you'll need to weave you way between the flags. You can't sprint or jump while doing this, you simply move with the joysticks. It's pretty straightforward and you have 1:30 to complete it, but it should only take around 40 seconds. That's all there is to the challenge, so just speak to the gym clerk again once you've finished. You can start the gym battle now, so make sure your team is healed and ready.
Glaseado Gym Leader Grusha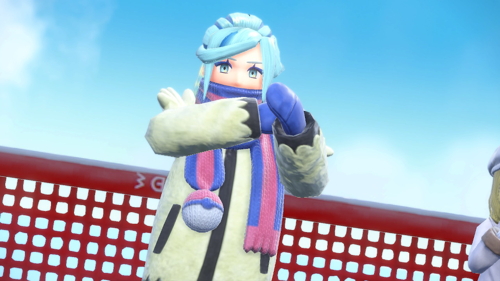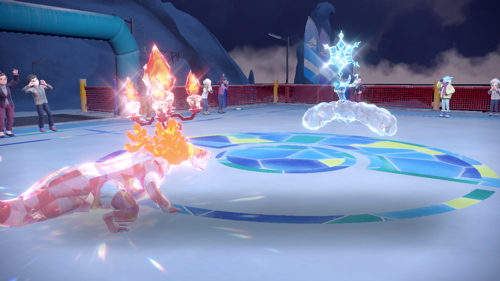 As you might imagine, Gym Leader Grusha specializes in Ice-type Pokémon. This means that Fire, Fighting, and Rock types are well suited for the battle. He uses a Lv. 47 Frosmoth, a Lv. 47 Beartic, a Lv. 47 Cetitan, and a Lv. 48 Altaria. He will Terastallize the Altaria and it will have an Ice Tera Type. As such, it's a good idea to Terastallize yourself. If you happened to pick Fuecoco to start, using Skeledirge's Torch Song will obliterate his entire team. There's nothing particularly tricky about this fight to look out for as long as you are leveled appropriately.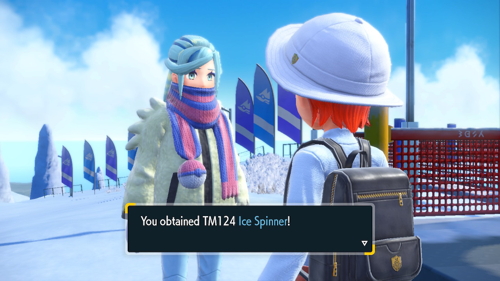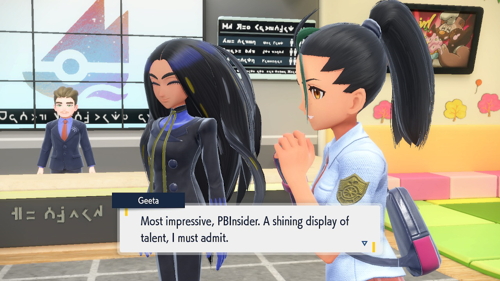 After winning you'll receive the Ice Gym Badge. Now that you have all eight badges, Pokémon of any level will obey you. Grusha will also personally give you TM124 - Ice Spinner. Back in the gym Nemona and Geeta will stop by to congratulate you on beating every single gym. Next time you see these two will be when you take on the Pokémon League!
Before we do that however, we need to wrap up some of the objectives from the other storylines. In the next chapter we'll take on another Team Star base.
Back to Alfornada Gym Continue to Fairy Crew Base