Home > Pokemon Scarlet and Violet Walkthrough > Chapter 7: Fire Crew Base
Chapter 7: Fire Crew Base
East Province (Area One)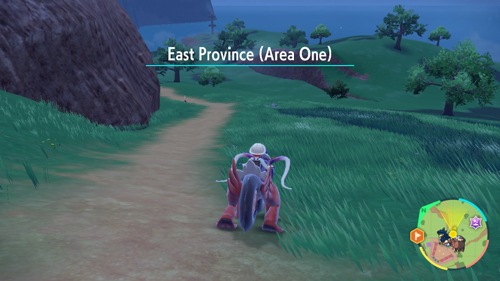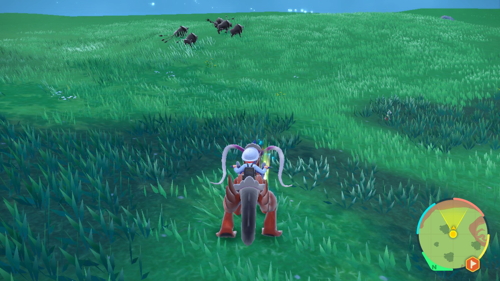 With the Dark Crew's Base handled on the west side of the map, we'll now head over to the east side of the map and take on the Fire Crew's Base. This means you'll want to train up some Water, Ground, or Rock-types to prepare. Go ahead and mark the Fire Crew's Base as a destination on your map. Then fly to the Pokémon Center at Artazon (East).
Heal up here, then begin following the dirt path to the north. You'll be back out on East Province (Area One). If you head right off the path into the open field you can find TM037 - Draining Kiss. A little further along this path and you'll soon arrive at the next Pokémon Center. Continue on past the Pokémon Center and you can head a little to the left to find TM050 - Rain Dance.
Team Star Fire Crew's Base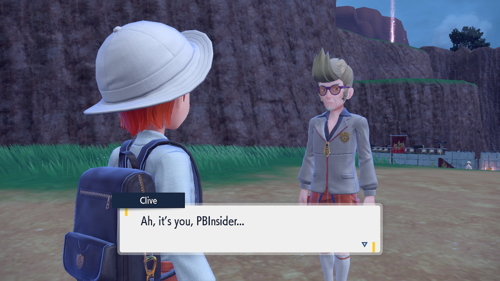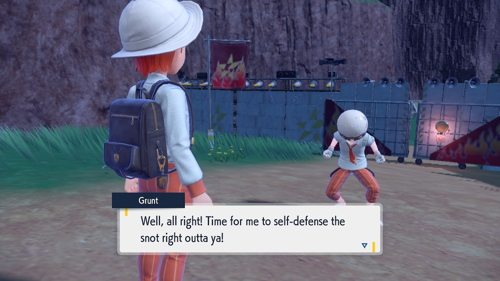 A little further ahead you'll run into Clive once again. After some dialogue with him, Cassiopeia will give you a call. She'll give you a warning that this base might be a little bit tougher. Approach the gate of the base and you'll need to battle a Team Star Grunt. He has a Lv. 25 Houndour. After taking that out, Clive will approach once again. A Pokémon named Charlos the Charcadet will also join you and then run into the base.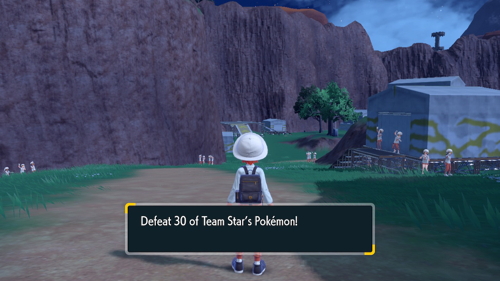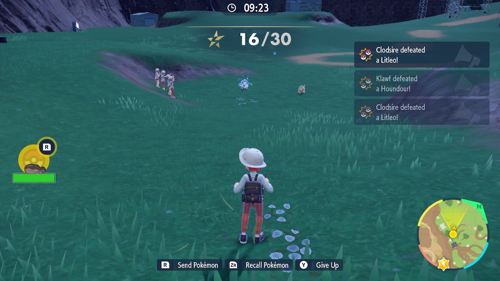 Approach the walls of the base, making sure to have the first three Pokémon in your party what you want to bring in with you. Just like the previous Team Star base challenge, you'll need to defeat 30 Pokémon in 10 minutes using auto-battles. They are of course all partially Fire-type Pokémon. If you came prepared with the right types and Pokémon in the mid-20s range, you should have no trouble with this. Just run around tossing out one Pokémon at each group until you've defeated 30.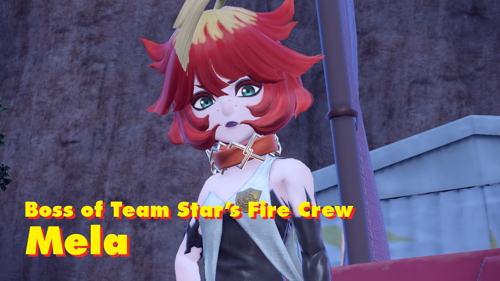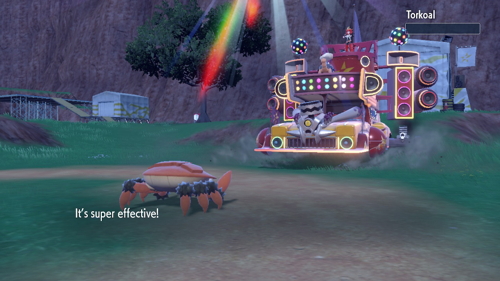 After completing this challenge, the leader of the Fire Crew Schedar Squad will challenge you to a battle. Her name is Mela and she also uses Fire-type Pokémon. She has a Lv. 27 Torkoal, and a Lv. 26 Fire-type Revavroom. The Revavroom is nicknamed the Schedar Starmobile. It's HP bar is far above what you'd expect for the level, so it's a good idea to Terastallize for the fight. It has a unique move called Blazing Torque and its speed will be boosted every turn thanks to its ability.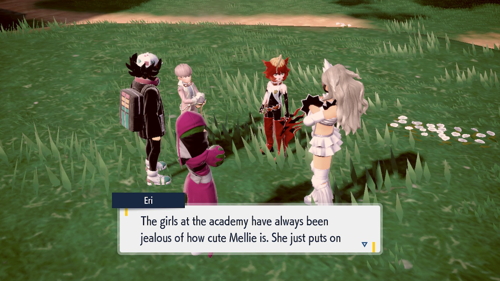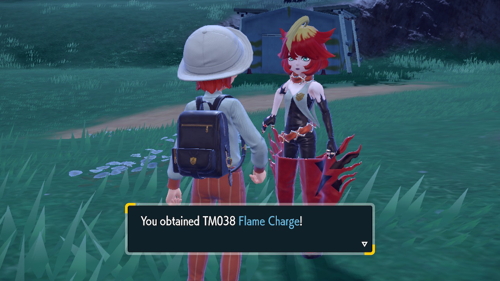 After defeating Mela, you'll see another flashback cutscene where she meets with the other Team Star bosses. You'll then be recognized with the Fire Star Badge and TM038 - Flame Charge. Afterward, Mela and Charlos the Charcadet will be reunited. You'll then receive another call from Cassiopeia. You'll get some LP and Penny will show up again to lots of Pokémon materials.
In the next chapter, we'll be looking to take on another gym as part of the Victory Road storyline.
Back to Dark Crew Base Continue to Levincia Gym