Home > Pokemon Scarlet and Violet Walkthrough > Chapter 5: Open Sky Titan
Chapter 5: Open Sky Titan
West Province (Area One)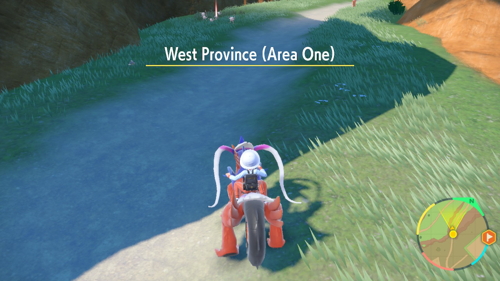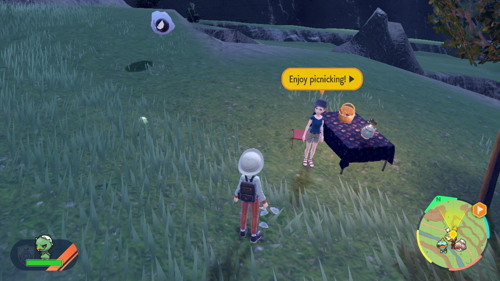 Our next objective will be taking on another Titan Pokémon. This time we'll be heading looking for the Open Sky Titan, which is west of Mesagoza. Open up your map and set it as a destination. You'll then want to fly back over to Cortondo where we got our first gym badge.
In Cortondo, there is a dirt path heading northwest out of town. This is the path you'll want to follow for awhile. It takes you into West Province (Area One). There should be several new Pokémon you can catch along this route, as well as a few optional trainers. If you head left after the switchback into the grassy area you can pick up TM049 - Sunny Day. A little while into the route you'll run into a Picnicker who can heal your Pokémon for you and give you some Ingredients. A little further up you'll find a Pokémon Center where you can stop and take a rest.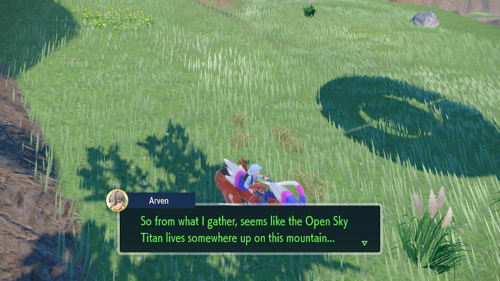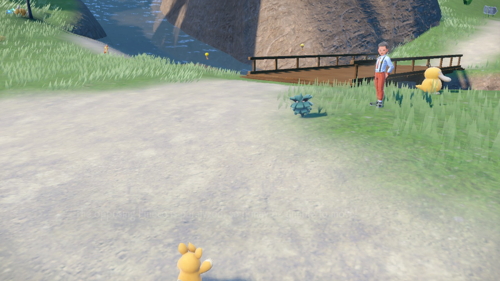 When you get a little closer to the Titan you should get a call from Arven, confirming that you're in the correct area. When you come to a fork in the path, take the north route. You should pass by three windmills, one of which you can climb to the top of to find a Rare Candy. You'll pass by another Picnicker you can rest at just before taking the path up the mountain.
Open Sky Titan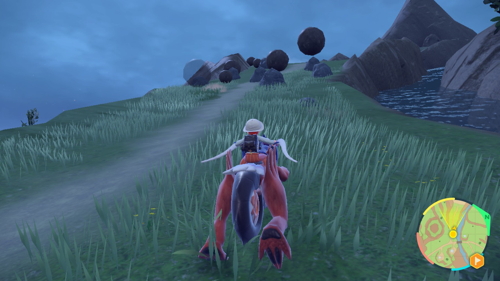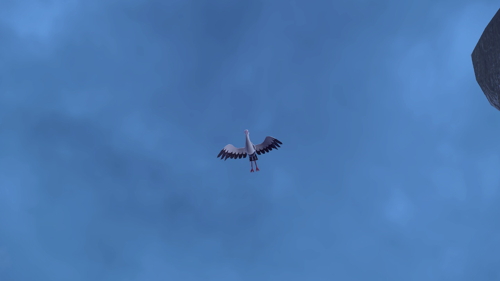 There are large boulders rolling down the hill in this area. Hop on Koraidon/Miraidon and dodge them as you climb up. If you take a detour to the left about half way through you can follow the grassy area to find TM130 - Helping Hand. Continue heading up the mountain and once you get to the switchback you'll be bombarded by Bombirdier, the Open Sky Titan.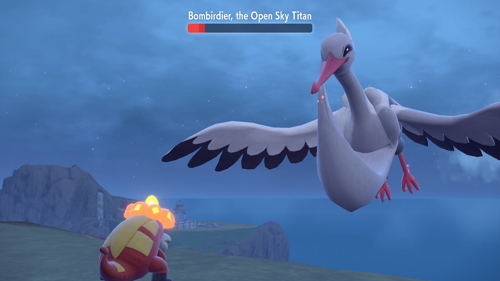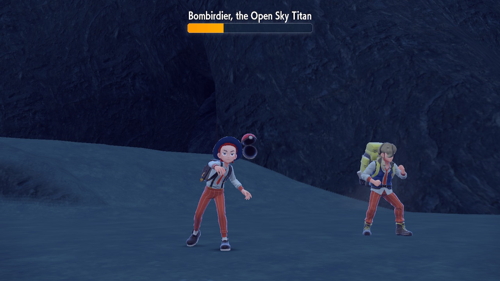 Bombirdier is a Flying and Dark-type Pokémon. This means Electric, Fairy, or Rock-types would suit you well. It's level is hidden, but it is secretly level 20. When you've come close to defeating the Titan, it will flee into a nearby cave. Arven will then appear and you can challenge Bombirdier again, this time with Arven's help. Remember that you can Terastallize to pack an extra punch.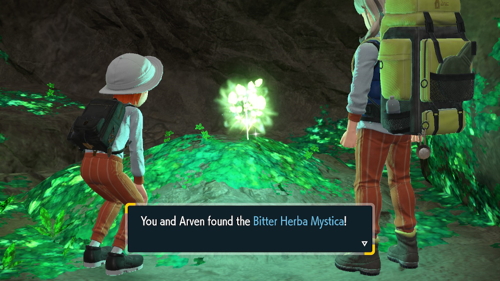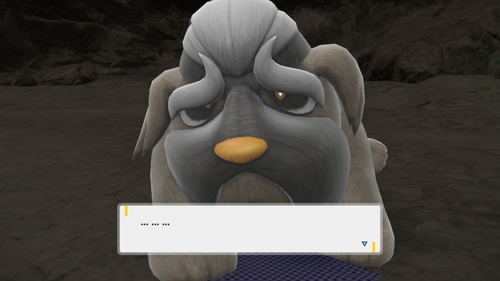 After you win this second battle, you'll enter the cave with Arven. Inside you'll find the Bitter Herba Mystica. Arven will once again whip up a sandwhich for you, and you'll also get the Titan Badge (Flying). During the next cutscene, you'll be forced to share some of your sandwhich with Koraidon/Miraidon. Luckily, this will give them a power up that lets them swim across water. In the next cutscene, Arven's motivation for seeking out the Herba Mystica is revealed: he's trying to save his partner Pokémon. After the emotional scene is over, you'll get a call from Professor Sada reiterating your new ability to move across water.
Catching the Titan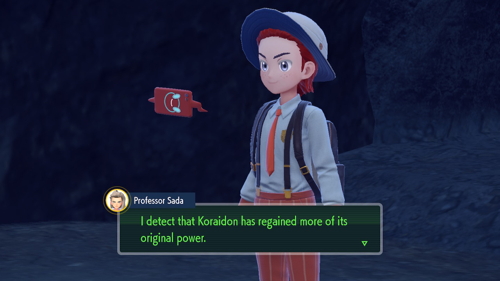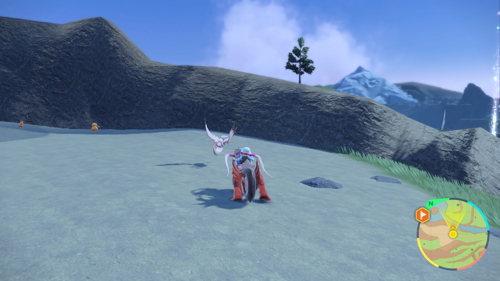 After defeating the Titan, you can return to the site of the original battle for a chance to catch the Titan Pokémon. It is sitting on the slope that the boulders were rolling down. It's a Lv. 20 Bombirdier with max height and weight and a special Titan Mark. It also has 30 IVs for all of its stats. Make sure to save before engaging the battle and be very careful not to knock it out, as it will not respawn (unless you reset to a save).
You're now free to head off in whatever direction you choose, but we'll be looking to take on the first part of Starfall Street next.
Back to Artazon Gym Continue to Dark Crew Base